A global integrated leader
in Dispersing, Milling, Filling and Tinting Technologies
Unique solutions
since 1970
Our unparalleled range of technologies and equipment reflexts the innovative manufacturing quintessence by designing the most automated lean processes to the highest safety standards. From the simplest machine to a complete factory, this technical guide to your investment shows what you can achieve in terms of superior performance: a result of several patents and continuous R&D. The DromontGroup is worldwide known as a major supplier and manufacturer of InPlant Dispensing solutions, Retail Tinting machines, Dispersing and Milling equipment as well as a provider of Engineering Consultancy services.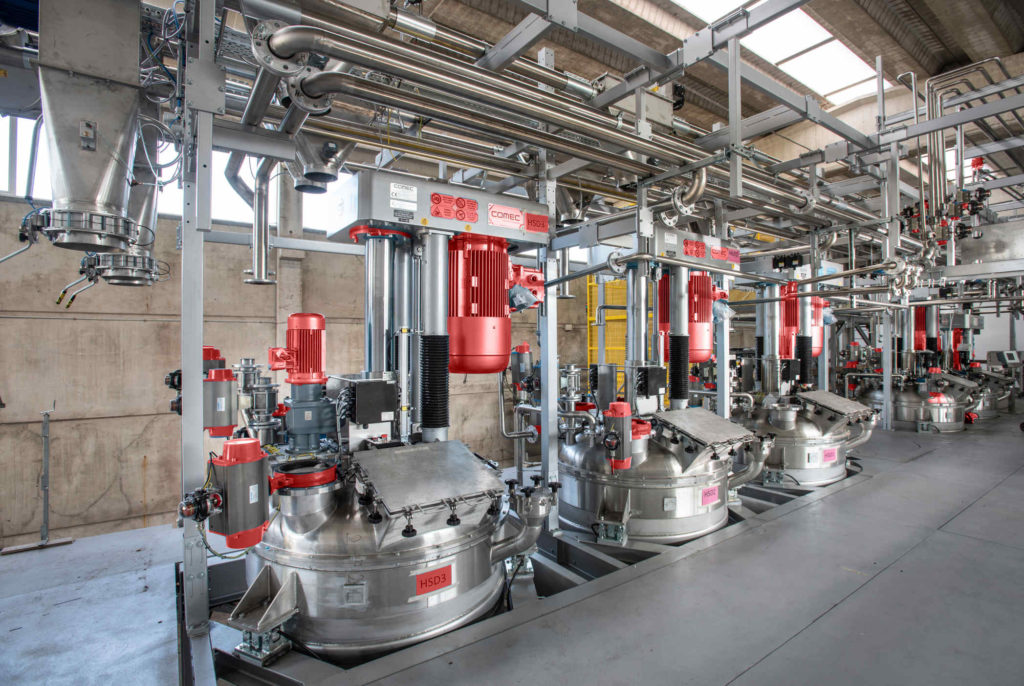 Dispersing and Milling
The RedLine, with its unparalleled range of technologies and equipment, reflects the innovative manufacturing and offers incredibly efficient automated Dispersing, Mixing, Milling and Filling solutions.