The e-Commerce Revolution in paint is underway!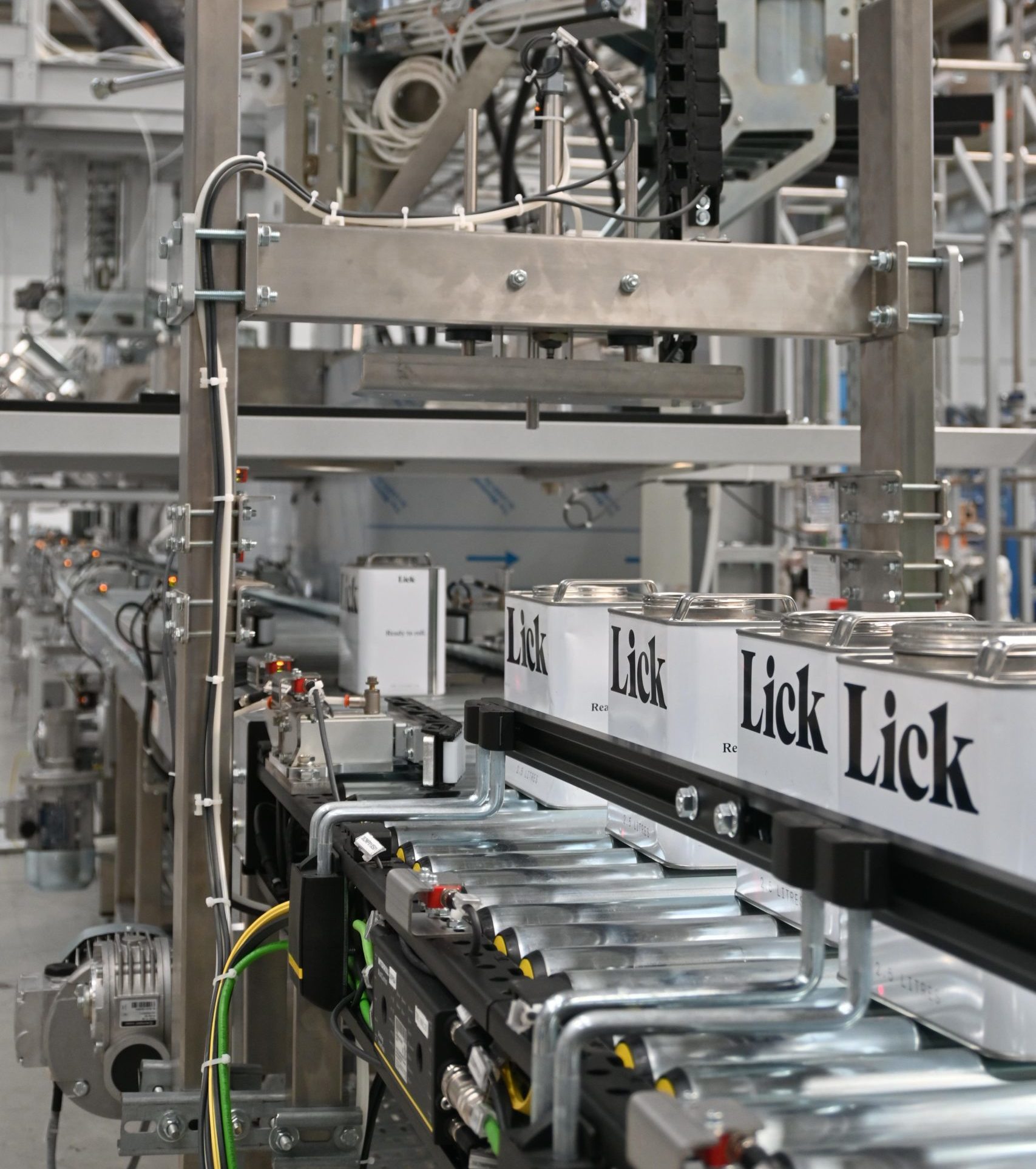 THE E-COMMERCE REVOLUTION IN PAINT IS UNDERWAY!
LickHome (UK) Technology, powered by Dromont Engineering
Our partner Lick has recently launched a ground breaking partnership with one of Europe's largest and fastest growing omnichannel retailers. The LickPro range of paints thanks to a unique fusion of ground breaking technology and engineering is now available throughout the UK on a next day service directly to Professional Tradesmen. The service will provide over 125 trend-led colours and a strong range of traditional trade colours in both 2.5L and 5L tins to decorating professionals through the online portal of Lick's omnichannel partner.
In a global first the Omnichannel retailers web and mobile based ordering system, links directly to Licks own e-commerce and ERP platforms. This is linked directly to the Dromont engineered manufacturing platform. The result is a seamless link between demand, purchasing and manufacturing providing a scaled paint production platform of one off orders. The production will switch seamlessly between can sizes, bases, sheens and colours taking empty cans to packed finished goods in around 5 minutes in a fully automated process.
"We are honoured to work with with Lick and to have contributed to the development of the e-Commerce platform that allows Lick to process and deliver high and low volume orders in a very short time" states Dromont CEO Luca Drocco.
"The partnership will allow Lick and its omni channel partner to service painters and decorators to get their jobs done quickly, affordably and right first time. The automated e-Commerce line designed by Lick and engineered by Dromont is at the foundation of this revolution and we are hugely proud of the role that Dromont has played in its creation.
There have been many unique and challenging aspects to this project but creating a proposition whereby individual consumer and professional users orders can be, at scale, serviced in a fully automated process from zero finished goods inventory we believe is a first for the coatings industry. We are excited by the results and proud of our contribution."
Thanks to this automatic in-can tinting line, Lick is the first home decor company to combine technology and engineering in its manufacturing process and reduce unnecessary waste generated by unsold, pre-mixed paint.
But the partnership between Dromont and Lick continues to bear fruit.
In the brand's shops, located in the most important streets in London, you can find our Perfecta tinting machines and mixers to take home a paint can made on the spot.
Equipped with patented airtight auto-cap and self-humidification system and constantly remotely monitored by our Dromont point-of-sale software, it represents another huge step towards efficient and sustainable tinting.