From early days of the business the DromontGroup has prided itself on its creativity and innovation. This comes from a granular understanding of the markets and a fundamental commitment to being first to market through an active internal program of Research and Development.
This commitment has seen us continually invest 4% of our revenue to Research and Development initiatives, including 4.0 Industry Automation, Internet of Things, cloud computing and real-time information sharing, all incorporated into our models.
Today the investment spans engineering projects to software projects through to initiatives focused on sustainability and minimizing the impact of our processes on the environment.
Over the last ten years over 40 patents have been filed, in an endless pursuit of excellence, culminated in the succesful development of automatic coupling in the closed process manufacturing system, where technology originally seen introduced for airplane inflight refuelling was adapted for this explosion proofed environment.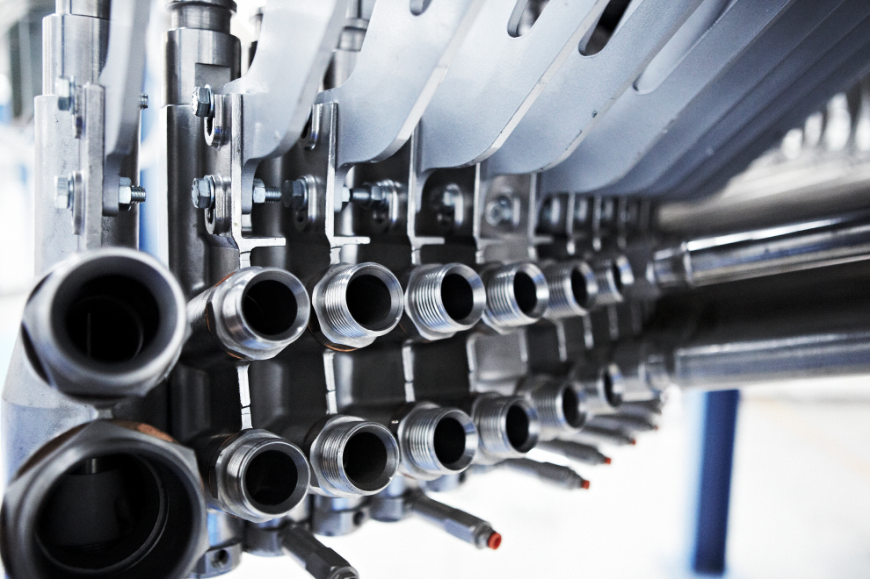 Speed, accuracy, flexibility
Another significant achievement was the creation of the iconic Selecta wheel, consisting in 100 valves which can be moved in a horizontal plane, enabling the automatic dispensing of 100 raw materials in virtually and size container.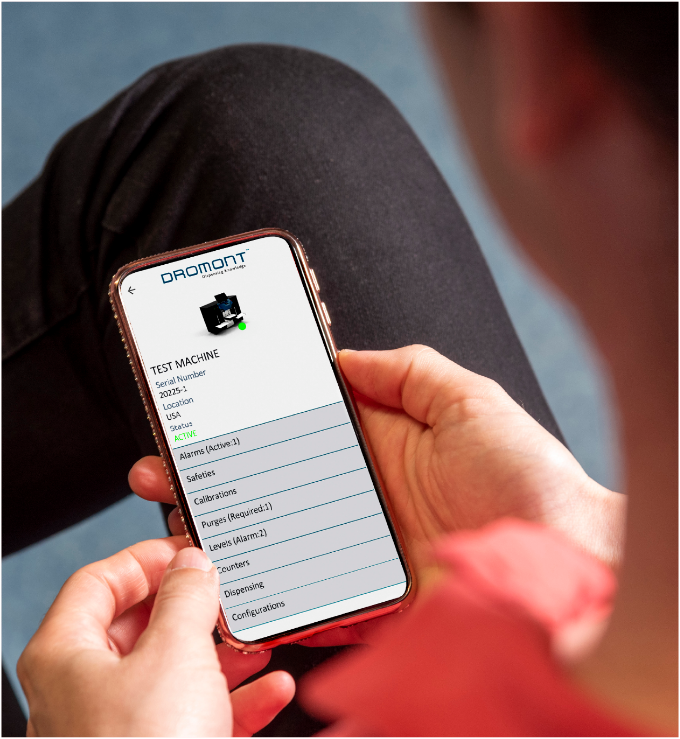 A.I. Predicting the Future
Our recent developments incorporate a smart APP device to run any activity and planning operation also in remote mode, enabling end users to wirelessly control and predict issues and identify solutions, thanks to a bespoke Predicting Maintenance Program able to take proactive steps before a problem manifests, involving a network of over 800 customers worldwide. A powerful tool accessible to end users to avoid downtimes and access to replacement parts faster.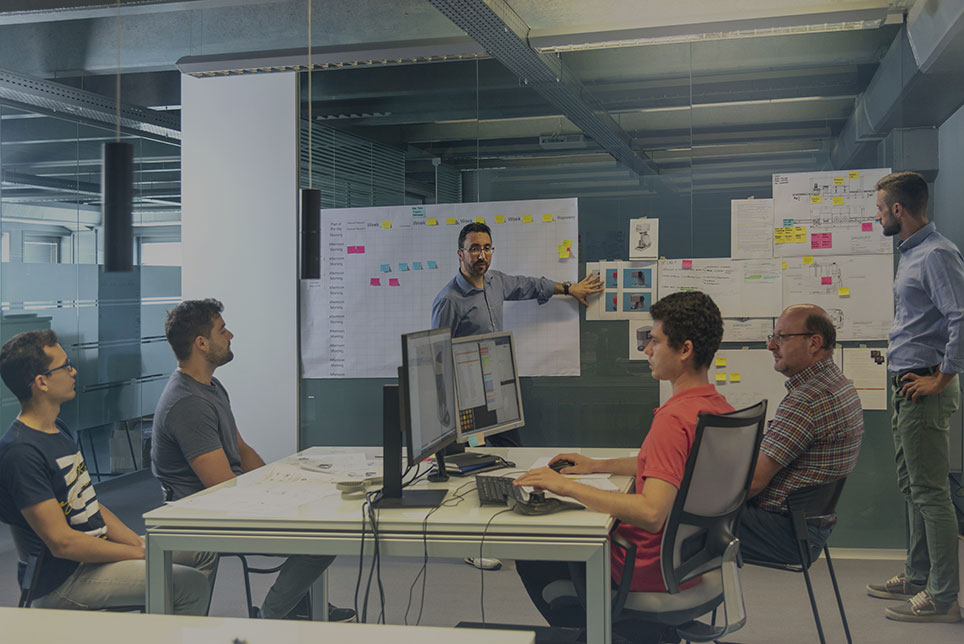 University Programs
Collaboration with Higher Education establishments
The DromontGroup has over a long period established collaborative relationships with major Universities and higher education bodies, with mutual benefits for both parties. For the DromontGroup they provide access to some of the sharpest and most innovative thinking as well as creating insights into current research trends. For the educational establishment it provides real time business problems and opportunities that need resolving and for the students the chance to study a commercial issue and hone their newfound and developing skills.
The age of Mechatronic
Currently much of our energy is focusing on a design approach aimed at inserting innovative "mechatronic" type solutions, in collaboration with two well renowned Universities in Italy who have strong reputations for Engineering development programs. The outputs of the projects will be products – that is machines, plants or sub-groups of plants – that will use of a technology based on connectivity, greater safety and significantly greater ease of use for the end user.
In particular, all new platforms and new products will take advantage of the following technologies:
IoT
Software and hardware sensors for Real Time, virtualization
Modelling and simulation
Robotics
Automation and automatic control
We are keen to hear from other organisations globally who believe that their students and programs would benefit from an association with the DromontGroup and could aid our own speed of development.